Gasparilla Day Parade - Guest Rider Fee
SKU:
Join us on Saturday, January 30, 2016 for the Gasparilla Day Parade! We'll set course along beautiful Bayshore Blvd. Guest riders must attend the pre parade social on Wednesday, January 27, 2016 at Elmer's in Ybor City. It is necessary to attend as important instructions will be announced. Social is from 6:30 PM - 8:30 PM with announcements at 7 PM. Guest must turn in waiver on Wednesday 8:30 PM. Copies of waivers will be available at social.
Powered by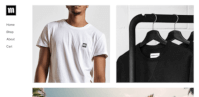 Create your own unique website with customizable templates.